Appreciating Local Culture at Home and Away
Sometimes it takes a wonderful vacation away from home to really appreciate where you live. Travel expands our mind and gives us a chance to see those things we have only dreamed about. Who hasnít thought about seeing the Eiffel Tower? We get a small glimpse of how other people live, eat and go about their day to day lives. Often we donít have a lot of time to really immerse ourselves in another culture, but taking a week or two to appreciate something new is amazing. We love seeing new and interesting things that we cannot see or experience at home.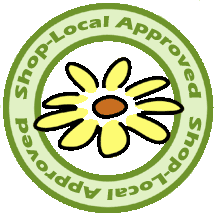 When I am away, I try not to compare things with home, but just appreciate the exotic differences whether it be food or greetings or just the general flavour. We all can agree that when we travel, we want to experience something different from the sights and sounds of home. Itís the uniqueness and specialness of a destination that really grabs us and lets us feel something different.
On vacation we love eating at locally owned restaurants, shopping at local boutiques and enjoying the local culture. I am always somewhat dismayed when I see tourists eating at McDonaldís or Starbucks on vacation. Why would you eat the usual food from an American Fast Food chain when you could try something a bit different and unique to the area? I want to support the local economy when I travel and greet the local business owner in their language.
Every community whether in an exotic locale or not, has its own unique flavor that we all should embrace. My own home town is a special place with a local charm that visitors to the area love to see. Lets keep our own local community vibrant and interesting by supporting locally owned businesses. Large corporate chain stores do not give a town an interesting vibe but just give it a sameness that is frankly rather sad and dull.
Lets do our part at home and when we travel by supporting the local community and letting our local businesses know how much we love them!
We care and you do too!
Katie
Posted On: October 1, 2014
Send us your feedback: