Dining Alfresco: Supporting Local Businesses With A Side Of Sunshine
Greetings All!
Ah, spring! The sun is shining, the birds are chirping, and the flowers are blooming. It's the perfect time to take advantage of the beautiful weather and enjoy a meal outside. And what better way to do that than by dining alfresco at a local restaurant?
Not only is dining outdoors a delightful way to soak up the springtime vibes, but it's also a great way to support local businesses. As we all know, the pandemic has hit small businesses hard, and they need our support now more than ever. By dining outdoors, we can help keep our favorite local restaurants afloat and ensure that they can continue to serve up delicious food for years to come.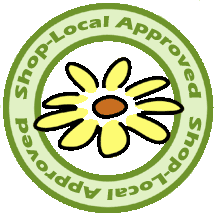 So what makes dining alfresco in the spring so special? For starters, the weather is just perfect. It's not too hot, not too cold – it's just right. Plus, there's something about being surrounded by nature that makes the food taste even better. Whether you're dining in a park, on a patio, or even just on the sidewalk, the fresh air and sunshine can't be beat.
And let's not forget about the food itself. Spring is the perfect time for fresh, seasonal dishes that are bursting with flavor. From asparagus to strawberries to rhubarb, there's no shortage of delicious ingredients to incorporate into your meal. And if you're lucky enough to be dining at a farm-to-table restaurant, you can be sure that your food is not only tasty but also sustainably sourced.
Of course, dining outdoors does come with a few challenges. You might have to contend with some pesky bugs, or you might have to bundle up if the evening gets a bit chilly. But these minor inconveniences are more than worth it for the joy of being able to enjoy a meal outside.
So next time you're looking for a way to support local businesses and enjoy the beauty of spring, consider dining alfresco. Whether you're grabbing a quick lunch or settling in for a leisurely dinner, there's nothing quite like savoring a delicious meal in the great outdoors.
Cheers!
Katie
Send us your feedback: