Enjoying Your Local Winter Wonderland
We are in the full throes of winter now. Thereís is no escaping it and (unless you travel to an exotic warm locale) we all need to embrace the chill in the air and be happy. There are simple and fun things you really should do this winter to feel great and not wish the weather away.
1. Dress for the weather. You cannot ignore your Momís sound and sage advice. Get your hat on, put on your scarf and wear your mittens. We live in a cold weather climate but seriously folks why are you waiting for the bus without a hat on? If you donít dress warmly you will feel miserable. Also jeans are not warm enough to walk around in. Wear some tights underneath your jeans and your legs will thank you for it. Bundle up for goodness sake and you will be a happier camper this winter.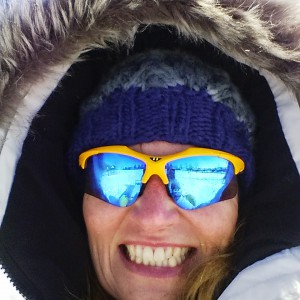 2. Socialize. Invite your friends over for a games night. Go out for drinks at a local pub with your work mates. Being around our friends and loved ones keeps us happy and makes life fun. Donít just sit around moaning about the weather. Throw a pot-luck and play some scrabble. Do it this weekend!
3. Be active. Find something to keep you moving in the colder months. Join a running group to keep you motivated and in shape. Try a new activity at your community centre. There really is something for everyone and every skill set. Why not sign up for a belly dancing class or badminton. Join a 12 week class and Spring will be here in no time. Youíll be having so much fun that you wonít want the time to end.
4. Go for a walk. Your neighbourhood is right outside your own front door waiting for you. You donít need an expensive treadmill or elliptical training machine. Get outside and bring your loved one for a nice after dinner chat. Walking is not only great for the body but a wonderful way to reduce feelings of depression and isolation. Make a plan to walk every day in your local winter wonderland.
5. Visit a locally owned business for a lovely warm coffee or tea. Treat yourself to a new pair of winter boots. Buy a new novel from a local book store. Our local business owners need our support when the weather is cold. Get out there and show them some love.
We Care and You Do Too.
Enjoying Winter, Katie
Posted On: January 15, 2015
Send us your feedback: