Unveiling the Magic: Finding Locally Made Products with a Story
Hello friends!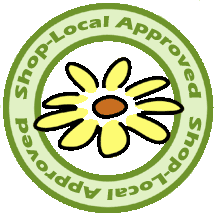 Hey, folks! Let's talk about the awesomeness of finding locally made products with a story. We all know shopping at big-box stores can be a bit blah, but when you stumble upon those hidden gems created by local artisans, it's like discovering a treasure trove of uniqueness and creativity. Join us on this journey as we dive into the fascinating world of authentic local shopping.
1. Embracing Local Artistry:
Why settle for cookie-cutter stuff when you can have handmade goodies?
Let's appreciate the skills, creativity, and insane attention to detail that local artisans bring to the table.
It's like supporting your neighborhood's superheroes of craftiness!
2. The Story Behind the Product:
Brace yourself for the tales that come with locally made goodies.
Ever wondered what inspired those awe-inspiring creations? Get ready to find out!
These products have a backstory that'll make you go, "Whoa, that's cool!"
3. Connecting with Local Artisans:
Forget the faceless corporations; let's get to know the real people behind the magic.
Grab a coffee, have a chat, and geek out over their creative process.
Supporting local artists is like joining a secret club of awesome.
4. Supporting Sustainable Practices:
Save the planet, one locally made item at a time.
No mass production here! It's all about embracing eco-friendly and ethical ways of crafting.
Who knew shopping could be this good for the environment?
5. Curating Your Own Story:
Get ready to express your unique style and personality like a boss.
Ditch the generic stuff and surround yourself with pieces that scream "you."
And when your friends ask, "Where'd you get that?" you'll have the best story to tell!
6. Navigating Local Markets and Boutiques:
Time to become an explorer of your own neighborhood.
Farmers' markets, craft fairs, and indie boutiques are your new playgrounds.
Prepare for a shopping adventure like no other, with unexpected treasures around every corner.
So, my fellow adventurers, when you step into the world of locally made products with a story, you're diving headfirst into a magical realm of authenticity, creativity, and community. By supporting local artisans, you're not just buying stuff – you're embracing a whole new way of shopping. So, get out there, discover the incredible stories behind those handmade treasures, and make your purchases truly special. Your shopping trips will never be the same again!
Adventure on!
Katie
Send us your feedback: