Unlocking Style Secrets: How to Discover the Best Local Boutiques in Your Town
Hey, fashion-forward folks!
Are you ready to embark on a thrilling quest for style and uniqueness? Look no further, because today we're diving into the wonderful world of local boutiques! Forget about cookie-cutter fashion, because we're about to unveil the secrets to finding the best local gems in your town. Get ready to embrace your inner fashion explorer and let's embark on this delightful journey together!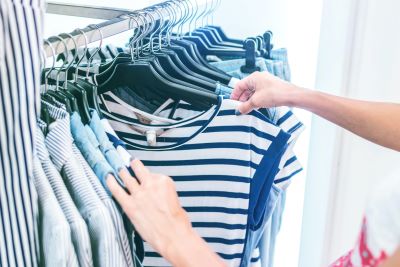 Ask the Fashion Gurus:
When it comes to the local fashion scene, there's no better source of knowledge than the fashion-forward crowd themselves. Seek advice from friends, family, or even that impeccably dressed barista who always nails their outfit. They're the true fashion connoisseurs and will gladly spill the beans on the hidden local boutiques waiting for you to discover.
Follow the Style Trail:
Hit the pavement and unleash your detective skills! Take a leisurely stroll through the trendiest neighborhoods in town, keeping a keen eye out for those charming boutiques tucked away between bustling cafes and quirky bookstores. Follow your fashion intuition and let the allure of beautifully curated displays guide you towards hidden style havens.
Unleash the Power of Social Media:
In this digital age, social media is your trusty sidekick on the quest for local fashion treasures. Follow local influencers, fashion bloggers, and boutique owners who showcase their unique finds. They'll keep you in the loop about the latest trends, exclusive discounts, and pop-up events that'll have you sashaying through the doors of the hottest boutiques in town.
Attend Local Fashion Events:
Mark your calendars and prepare for a glamorous affair! Local fashion events like trunk shows, fashion weeks, and pop-up markets are the ultimate playgrounds for discovering the best local boutiques. Immerse yourself in the lively atmosphere, mingle with fellow fashion enthusiasts, and revel in the excitement of stumbling upon that one-of-a-kind statement piece that will make heads turn.
Go Off the Beaten Path:
Sometimes, the most extraordinary finds lie off the beaten path. Venture beyond the well-known shopping districts and explore the lesser-known corners of your town. That unassuming alley or quaint side street might just hide a hidden boutique gem waiting to be discovered. Embrace the thrill of the unexpected and let your fashion adventure unfold!
Trust Your Style Instincts:
When it comes to finding the best local boutiques, your style instincts are your secret weapon. Trust your gut and follow your personal taste. Seek boutiques that resonate with your individual style and embrace the uniqueness that local fashion brings. Whether you're a vintage lover, a bohemian spirit, or a modern trendsetter, there's a local boutique out there that perfectly matches your fashion persona.
In Conclusion:
Congratulations, savvy shoppers! Armed with these tips, you're now equipped to unearth the best local boutiques in your town. Embrace the joy of supporting local businesses, discovering hidden treasures, and showcasing your personal style with pride. So, fashion explorers, put on your favorite pair of shoes and get ready to conquer the local fashion scene—one fabulous boutique at a time. Happy shopping!
Cheers!
Katie
Send us your feedback: