Vacation Shopping with the Exchange Rate Blues
There has been a lot of talk recently about the loonie and itís value against the US Dollar. (At the time of writing, the Canadian Dollar is valued at about 90 cents US). What this says to me, that now more than ever, there is a strong reason to shop local. Why would you spend your hard earned dollars in the US when you could shop locally and actually save money?
With Spring Break just around the corner, many Canadians are heading south to escape the winter. Some will drive to Florida and others will fly but which ever way they go, it is not a cheap vacation.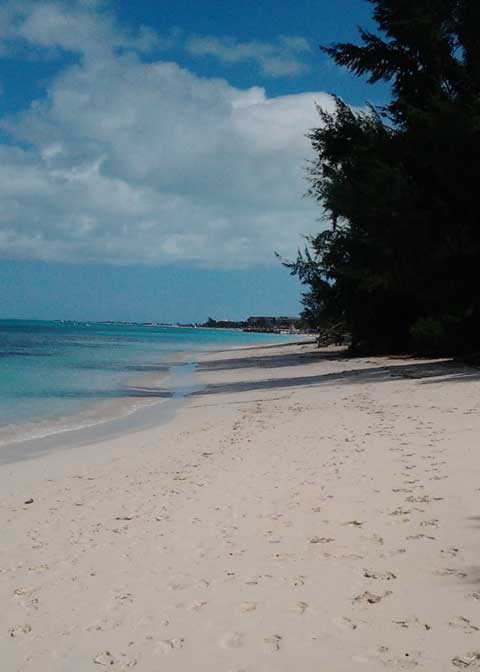 Lets break it down.
Say you are a family of 4 and want to take the kids to Disney over March break. Unfortunately this is high season and if your kids are in middle or high school you probably donít want them missing class, so you are stuck going now.
If you book a vacation package which includes airfare and hotel you are looking at approximately $500 per person. Then that doesnít include food, and Disney tickets, and souvenirs and before you know it you are probably out $4000. If you drive there it would be cheaper, but then you have to take an extra couple of days off work and book hotel nights along the way.
Many Canadians love to shop in the United States while on vacation. They stock up on athletic shoes, jeans, baby clothes and just about anything that takes their fancy, regardless of whether they can purchase these items back in Canada. Over the years there has been a certain amount of brainwashing about the deals to be had South of the Border. Frankly I donít think it is a deal if I didnít need it in the first place or I had to spend a lot of money getting it.
This post is not about cancelling your vacation plans and staying put for March Break. I am a huge fan of family holidays and with the weather we have been experiencing of late, it is wonderful to have reprieve from the cold. What I am saying is that those so called great deals you found at the outlet malls are not great deals at all when you factor in the expense of your trip. Instead of shopping for shoes and clothes in the US, why not wait and do your shopping back in Canada instead.
Lets do our shopping locally where we donít have to be concerned with the exchange rates or the duty free allowances. Remember a deal isnít really a deal if you spend $4000 to get it!
Shop Locally. Its the right thing to do!
Posted On: February 5, 2014
Send us your feedback: