Get Your Local Business Featured On Shop-Local Canada
Hello Friends!
It's definitely not news that we all need to support locally owned businesses and this is true especially during the pandemic.
With that in mind, here at Shop-Local Canada, we have begun publishing short interviews featuring locally owned businesses who are unique and independent. It's an opportunity for you small business owners to introduce your business to a wider audience and to show off your wares.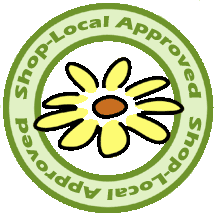 How Can I get my Local Business Featured?
If you are a small business owner or a fan, please reach out to for a chance to be interviewed and featured here on our website.
What's the Process?
The first step is to send us a message using the "Information Form" below.
Then, we will send out a short questionnaire to get to know you, your business and the reasons why you would like to be featured.
Once you return the questionnaire, one of our editors will write an article based on the information you provide. If necessary, we may contact you either by phone or by email to clarify any missing details.
Of course, in addition to tons of details about your small business, each of our articles will include a link to your website and a photo. We'll also be sure to mention your business and the article in our social media posts.
Have a look at our first "Featured Business" article for an idea of how your article might look.
What's the Catch?
There is no catch. We're doing this for free. Our goal is to gain exposure for your business and for our website. It's a win-win situation.
We look forward to hearing from you.
Thanks for supporting Shop-Local Canada!
Katie
Send us Your Information: